NHS Sustainability Day of Action 2022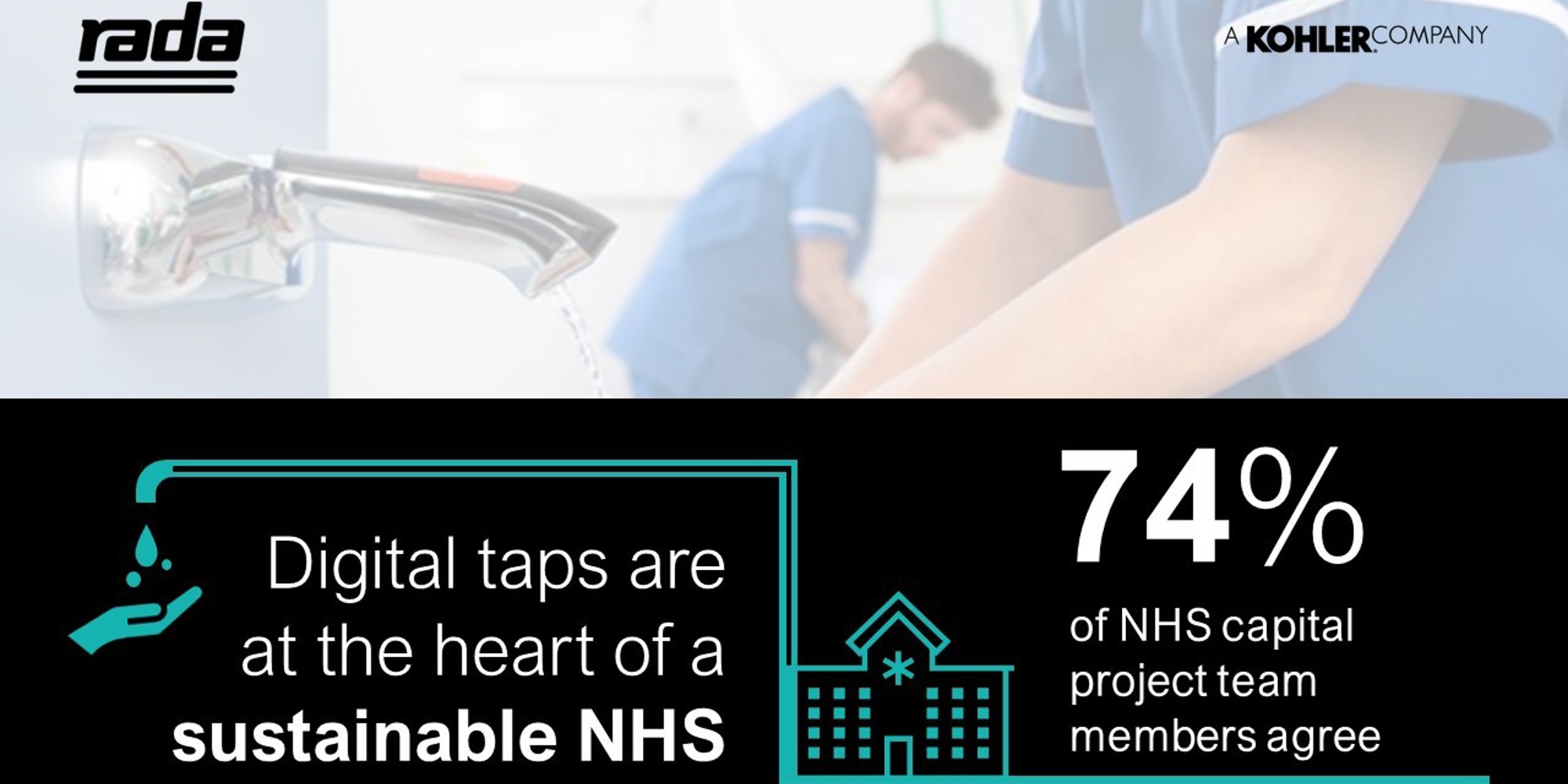 Today is the NHS Sustainability Day of Action, an opportunity to celebrate and encourage sustainability within the NHS. Despite progress, the health service continues to face calls for "urgent action" to make the NHS more sustainable and put it on course to reach its 2040 net zero target. The management of water, which is essential for delivering safe healthcare, will play a crucial role as the UK's water resources are under increasing pressure. This Sustainability Day of Action provides an opportunity to consider how we can refresh the NHS's approach to water management and implement innovative solutions to ensure the health service is fit for a sustainable future.
Water use in the NHS
The NHS has one of the largest and most complex estates portfolios in the UK and uses approximately 40-50 billion litres of water each year, driving significant financial and environmental costs. Ensuring the sustainable management of water across the healthcare estate therefore requires a range of innovative approaches, including the adoption of digital washroom controls.
As one of the largest users of water in the UK, it is crucial that the NHS is supported by organisations like Rada to meet its sustainability targets and reduce the water crisis. At Rada we understand how taking a different approach to water delivery can radically reduce the amount of water used and drive sustainability. Our pioneering digital taps and water controls help our partners in healthcare to minimise water wastage, drive operational efficiencies, and demonstrate compliance with national guidelines on water usage.
Using digital technology to ensure sustainable water use
NHS estates professionals agree that the digitisation of water delivery is the right approach to delivering a sustainable NHS - one which is ready to meet the climate challenges of the future. When NHS capital project team members were asked by Rada about their views on water delivery, 72% agreed that non-touch digital taps allow hospitals to conserve water usage, while 74% agreed that digital washroom controls help ensure their trust meets its sustainability targets.
Rada products are designed and engineered with safety and sustainability front of mind. Our new Intelligent Care taps are fully digital, with capabilities to be connected to a building management system or operated via an app. To minimise water and energy wastage caused by over-use the taps can be pre-programmed to optimum temperature and run times and set to automatically duty-flush taps which have not been used, reducing water wastage caused through manually flushing. Electronically kept water usage data provides clear evidence of compliance with national guidelines, meaning that staff time can be spent on delivering the best patient care and driving resource efficiency in other areas.
Safety is also a paramount feature of Rada products. Our taps, showers and water controls are engineered to reduce the build-up of harmful bacteria and prevent cross-contamination, reducing the risk of healthcare associated infections and water-borne pathogens such as Legionella and Pseudomonas.  
The NHS of the future 
As we look to the future, sustainability within the NHS will play an increasingly important role in driving better health outcomes. By partnering with Rada and supporting our vision for water use this Sustainability Day of Action, our stakeholders are investing in the future of healthcare delivery, delivering long-term sustainability for the health service and the overall health of the world in 2022 and beyond.
Visit radacontrols.com to find out more or get in touch.
Author: Katy Rogers